Shipping 📦 Teddy bear necessities and mohair.
After placing your order, You will receive a separate PayPal payment request for the shipping costs.
Don't want to be surprised? Please ask me in advance how high the shipping costs will be for your desired order. I'd be happy to weigh the items for you!
Email vivianne.galli@gmail.com and I'll let you know as soon as possible about the best possible shipping options and costs.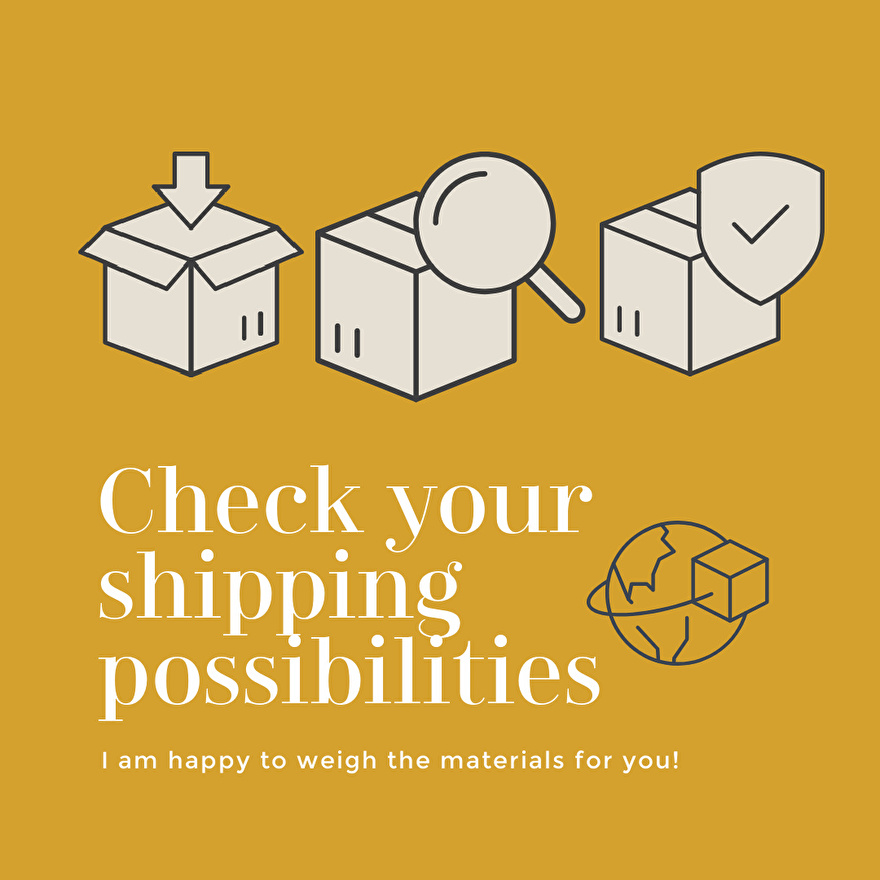 Import duties, taxes and any other charges for all country's outside the Netherlands are not included in the item price and are the buyer's responsibility.
Hug Me Again Collectibles can't be held responsible for delays due to customs.
Free Worldwide Shipping 📦for all HMA bears! Hug Me Again Collectibles will not be charging any shipping costs for all HMA bears!!
All HMA collectible bear orders will be shipped with track & trace number.
PLEASE NOTE,
I will ship the packages without insurance in the future as it has recently been found that the mail will not pay for insurance if something goes wrong. However, it is much more expensive to send a package insured. If the mail does not ultimately pay out damage, it is money wasted!
Payment options,
- PayPal
- 💳 Creditcard only via PayPal
- IDEAL
- SofortBanking / DIRECTebanking
- Bancontact